Junior Nationals 2017 - Interview and Pictures
---
---
---
JUNIOR NATIONALS 2017
KITCHENER, ONTARIO
This year Junior Nationals will be held in Kitchener, Ontario. GCBHL and Hat Ball Hockey will be sending up six players to help represent Alberta in the U15, U17 and U19 Divisions.
Please click on link to see interview of boys provide by CHAT TV NEWS.
http://chatnewstoday.ca/article/520556/local-ball-hockey-players-gearing-national-championships
U15 Division
Ryoma Hernandez - B Division Gold Medal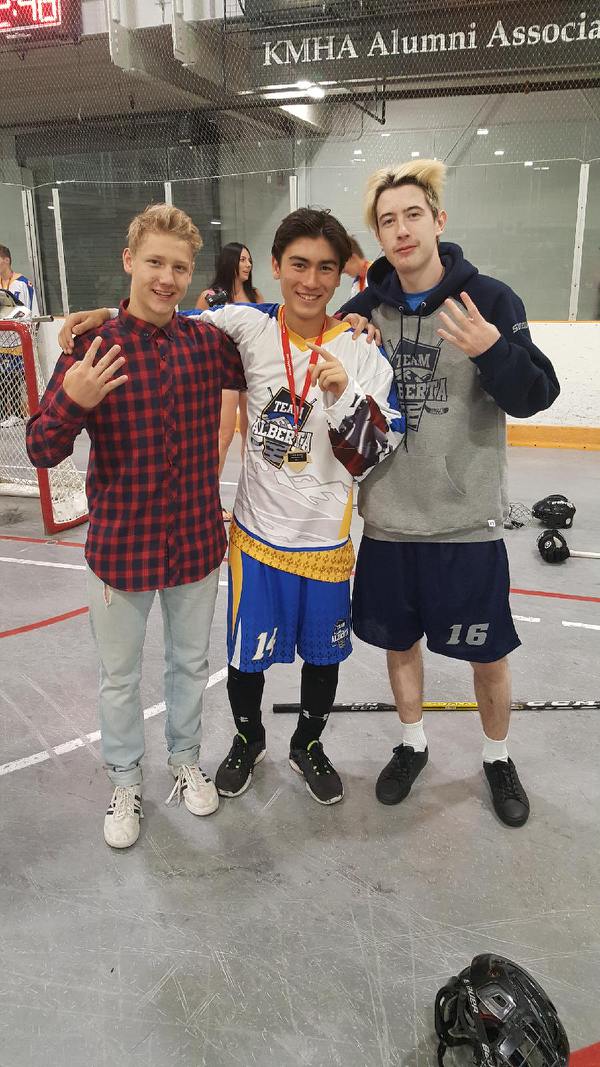 U17 Division
Austin Klimosko - 4th Place B Division
Wyatt Slobodin - 4th Place B Division
U19 Division
Derek Bjerke
Andrew Carmichael
Nathan Thokle
GCBHL would like to wish all players good luck.